Additional options:
We offer additional options, which broaden the capabilities of the standard equipment:


Rotator – a device for engraving of cylindrical and conical objects: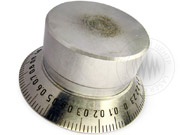 Read the technical characteristics of the
rotators
>>>
"High contrast" option for 20Wt Laser:
This option is intended for increasing the contrast of laser engraving on sensitive surfaces (such as polished surfaces, lacquer or galvo coating).
Z-axis electric drive with PC control:
Portal systems for the extension of the marking area according to needed dimensions:



Single axis table LES5:

Maximum load – 15 kg,
Trip – 210 mm,
Repeated positioning accuracy – 20 mkm,
Maximum travel speed – 10 mm/c


The examples of portal system, made according to the customer's specifications:
2-axis laser machine with a working area dimensions of 300*400 mm for Federal Unitary Enterprise "Telegraph equipment factory" in Kaluga.
3-axis laser machine with the marking area of 1600*300 mm and 0,1 mm positioning accuracy for "Otis" elevator cabin factory in Saint-Petersburg.
3-axis laser machine with the marking area of 1250*1030 mm.
3-axis laser machine with the marking area of 850*780 mm. This laser machine for "Sylovye mashiny" in Saint-Petersburg.



2-axis laser machine with the marking area of 160*2500 mm for highly productive manufacturing.

Video: 2-axis laser machine
Items transfer and feeding systems:
Transfero complex for marking of coiled materials, has the option of cutting the outlines of the labels when they are produced from materials with adhesive layer.
The integration of the laser into production lines for automatic operation. Marking in performed on the items without interruption of the conveyor belt movement
An example of the complex with a closed rotary table, custom-made according to the specifications of the customer